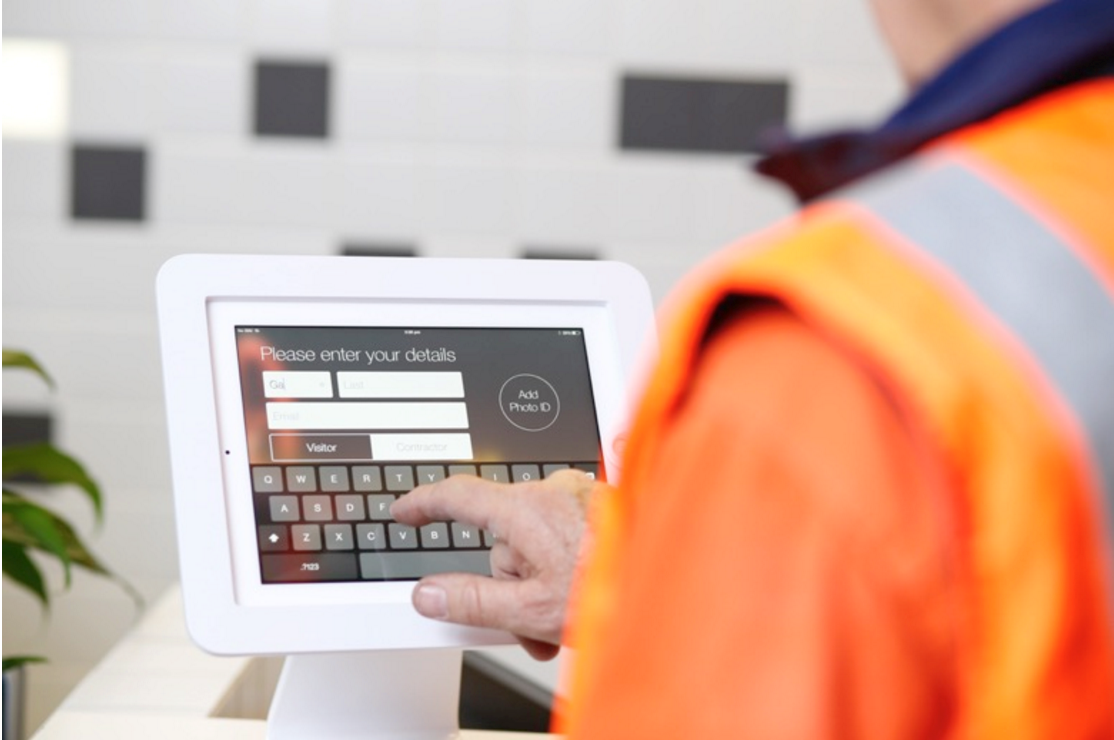 The employee is automatically notified when the guest has arrived via E-mail and or SMS.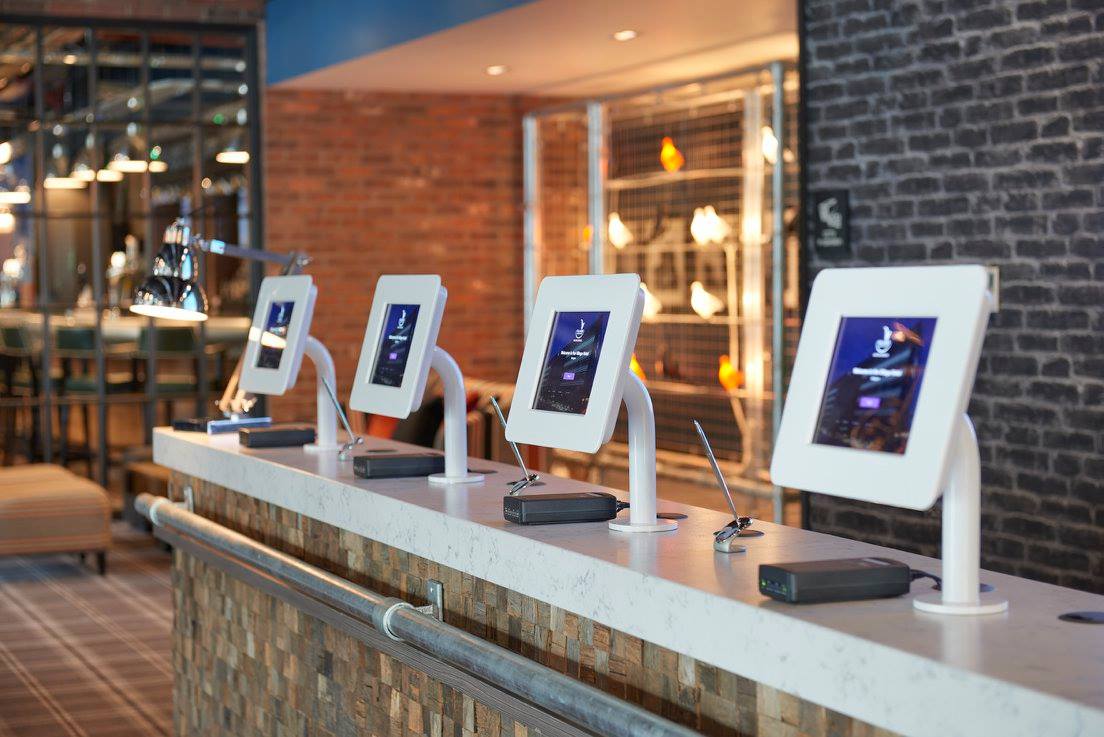 Keep track of arrival and departure times and much more on visitors, guests, staff, students, etc.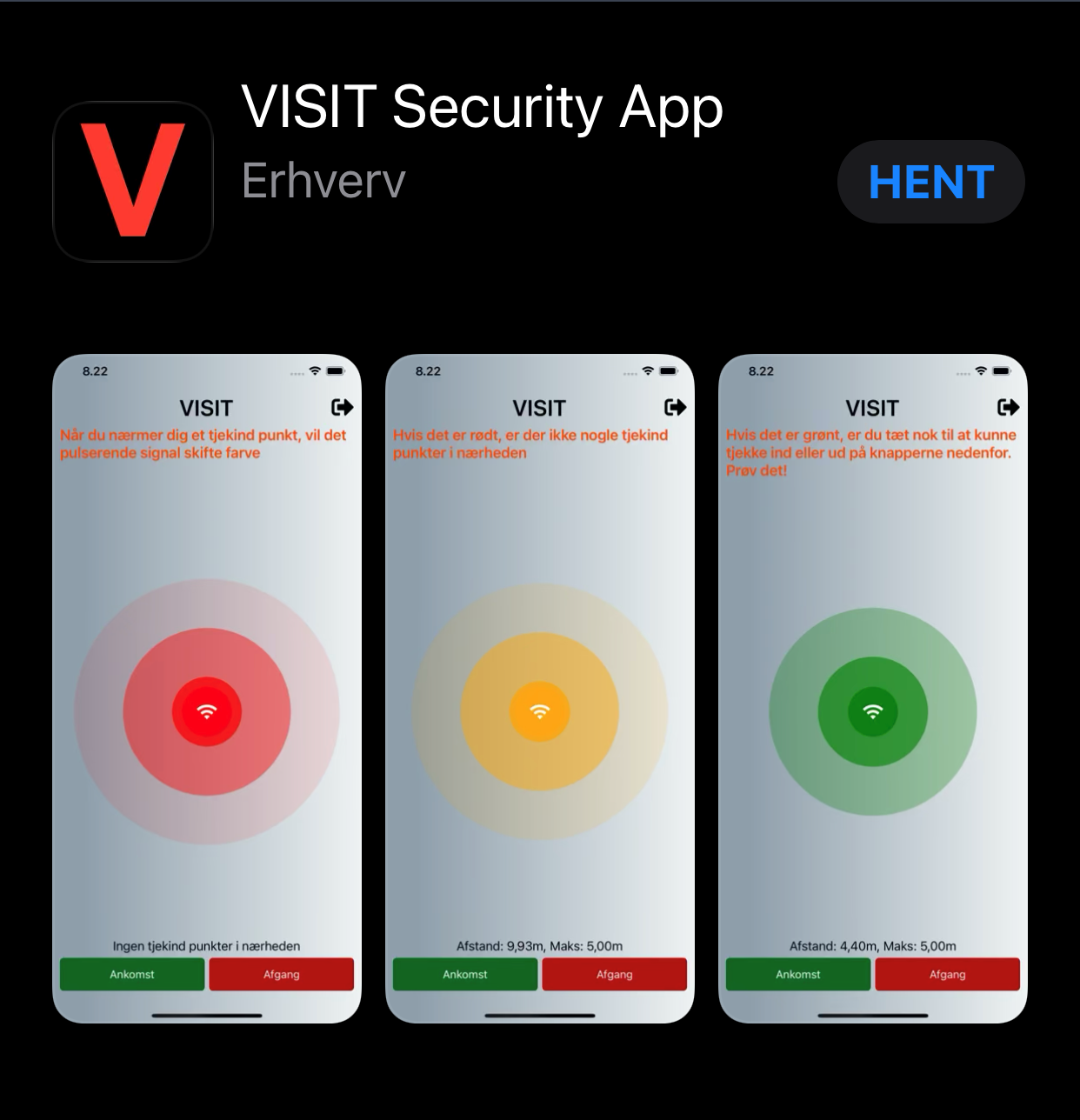 VISIT Security App, can be used as an additional option for a person / guest / employee, also can check in and out, directly from their own mobile phone, when they are within a certain radius of VISIT Guest or Registration system.
System Language:

Danish.

English. 

German. 

Swedish. 

Dutch. 

Greenlandic. 
If you need additional or other languages, this can easily be added.