Visit Guest system, keeps track of guest and automatically notifies when guest has arrived via E-mail and or SMS
VISIT guest system is a super easy and very user friendly electronic guest system for the iPad's som kan used for company guests and other visitors.
When company guests arrive, they check in on the iPad and an email or SMS or both kan late til visitor's contact att the guest has arrived and, for example, is at the reception.
When company guests leave the company, they check out on the iPad – easy and simple, and here you også kunne get a message att de har checked out and left the building, enten via E-mail or SMS.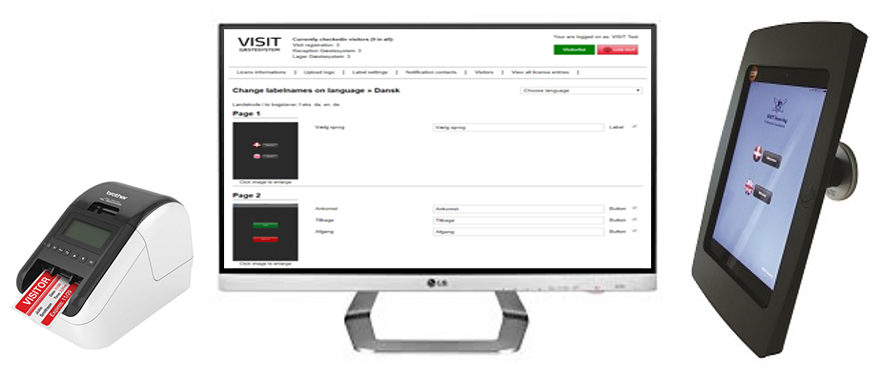 There is also option two check guests botheration in and out manually, via the VISIT backend, if you wish.
Visit Guest System has a backend that is accessed through any browser, via user name and code, where you can both save and create in system via external server in the cloud.
It is also in the backend that the company can print out visit lists, or check who is in the building, see the number of people checked in for each system or overall, see log files and times and much more, and customize Visit Guest system according to the company's needs. , with various layout texts, and much more.
VISIT Guest system can be used in many types of businesses / buildings
VISIT Guest system can be located in many places in the company
Possibility of extra expansion and adaptation of VISIT Guest system
Benefits of VISIT Guest System